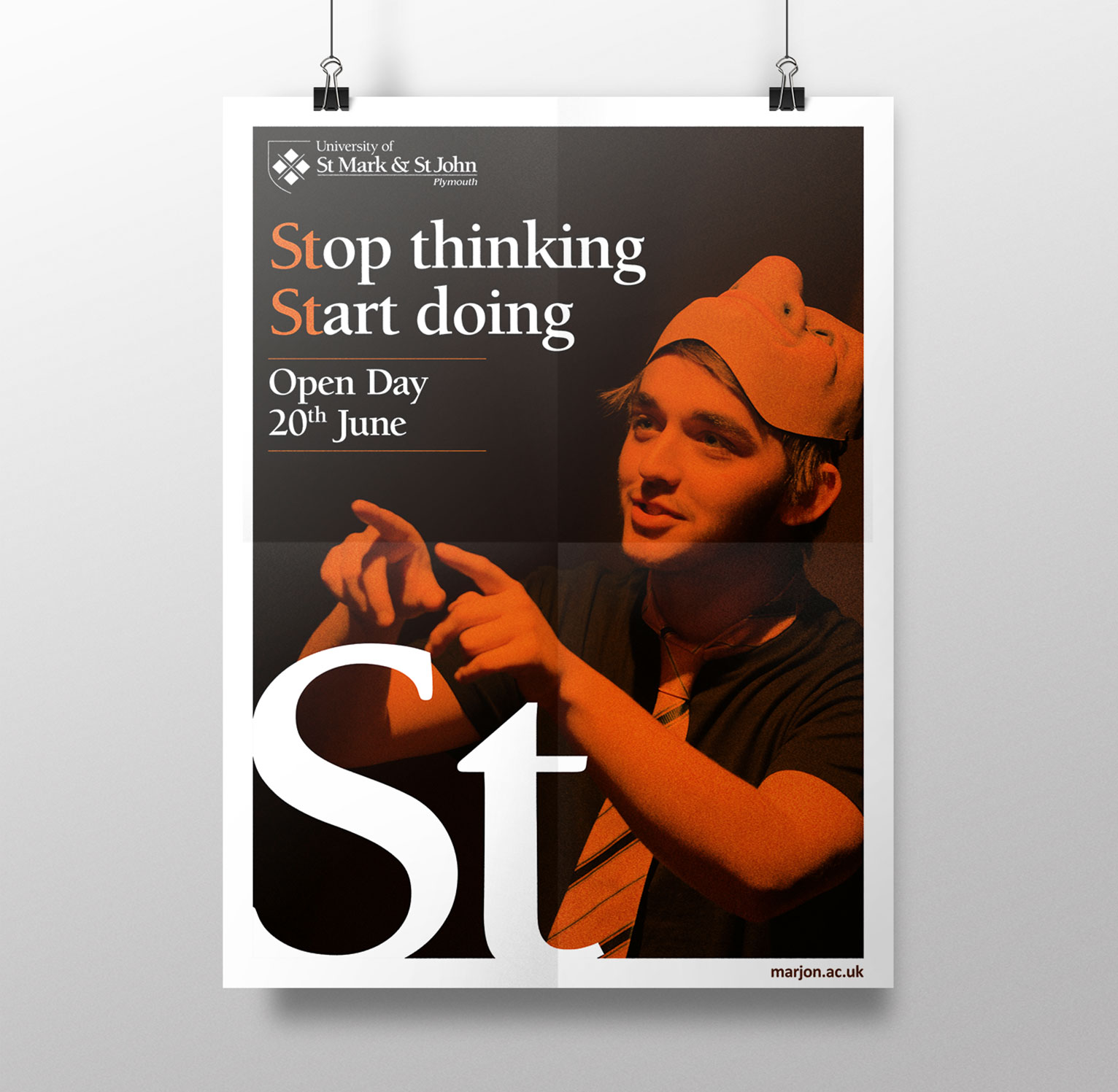 2016 Undergraduate campaign for the University of St Mark & St John
In an increasingly competitive market, HE institutions need to clearly articulate their values to differentiate themselves.
We developed the impactful and ownable 'St' marque, an open and positive copy tone of voice along with a vibrant and colourful colour palette to elevate the university in terms of visual impact and professionalism.
The campaign ran press, outdoor and online proving popular with both staff and students.