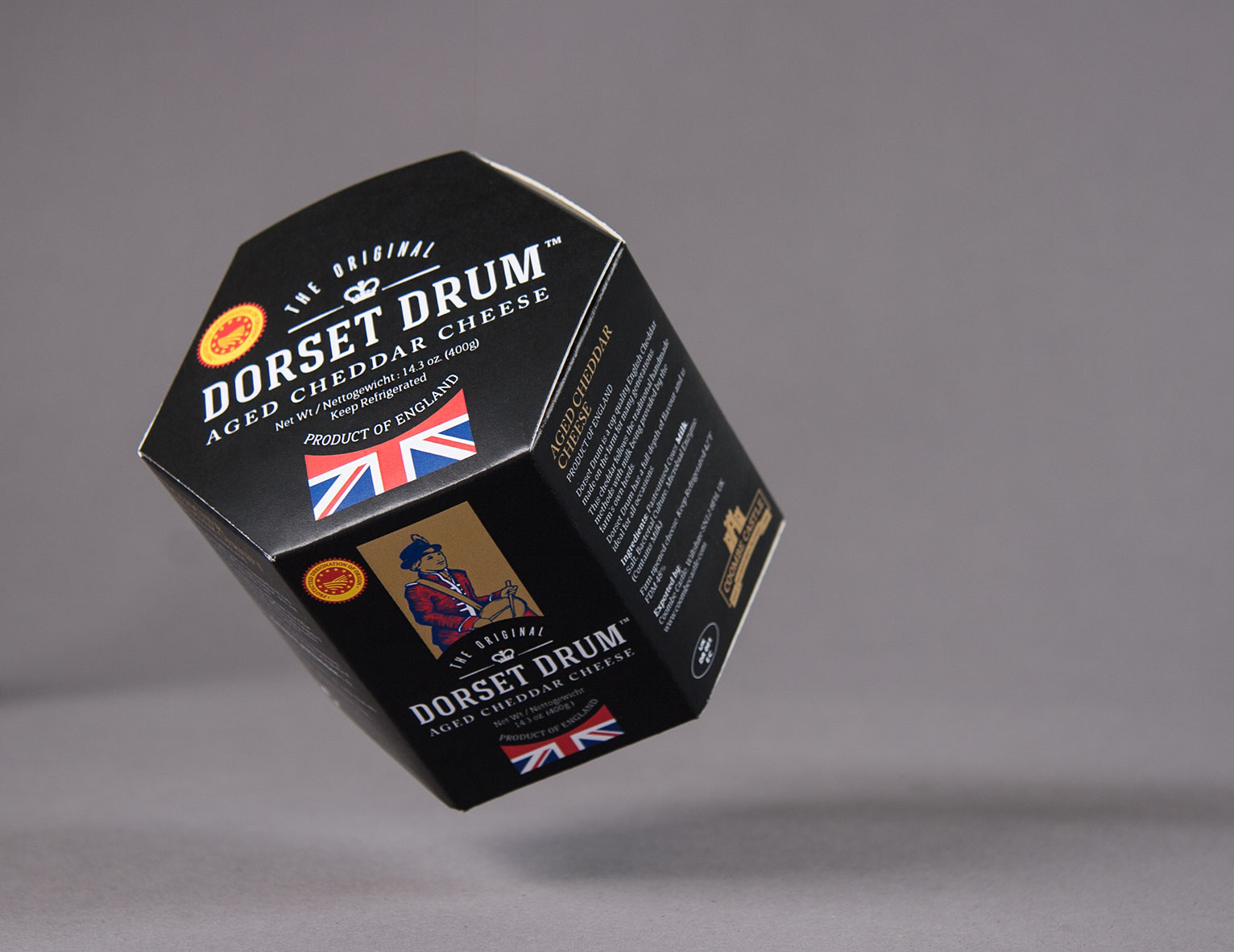 Packaging for Dorset Drum, Coombe Castle
This progressive British cheese exporter sells excellent British cheeses across a number of international markets. Our redesign of the identity and packaging for this farmhouse aged cheddar dialled up the provenance and heritage cues, retaining (but sprucing up) the historic drummer boy illustration but tightening the typography, identity and pack styling.
Tasty, timeless and successful - but enough about us. The cheese is excellent too!!