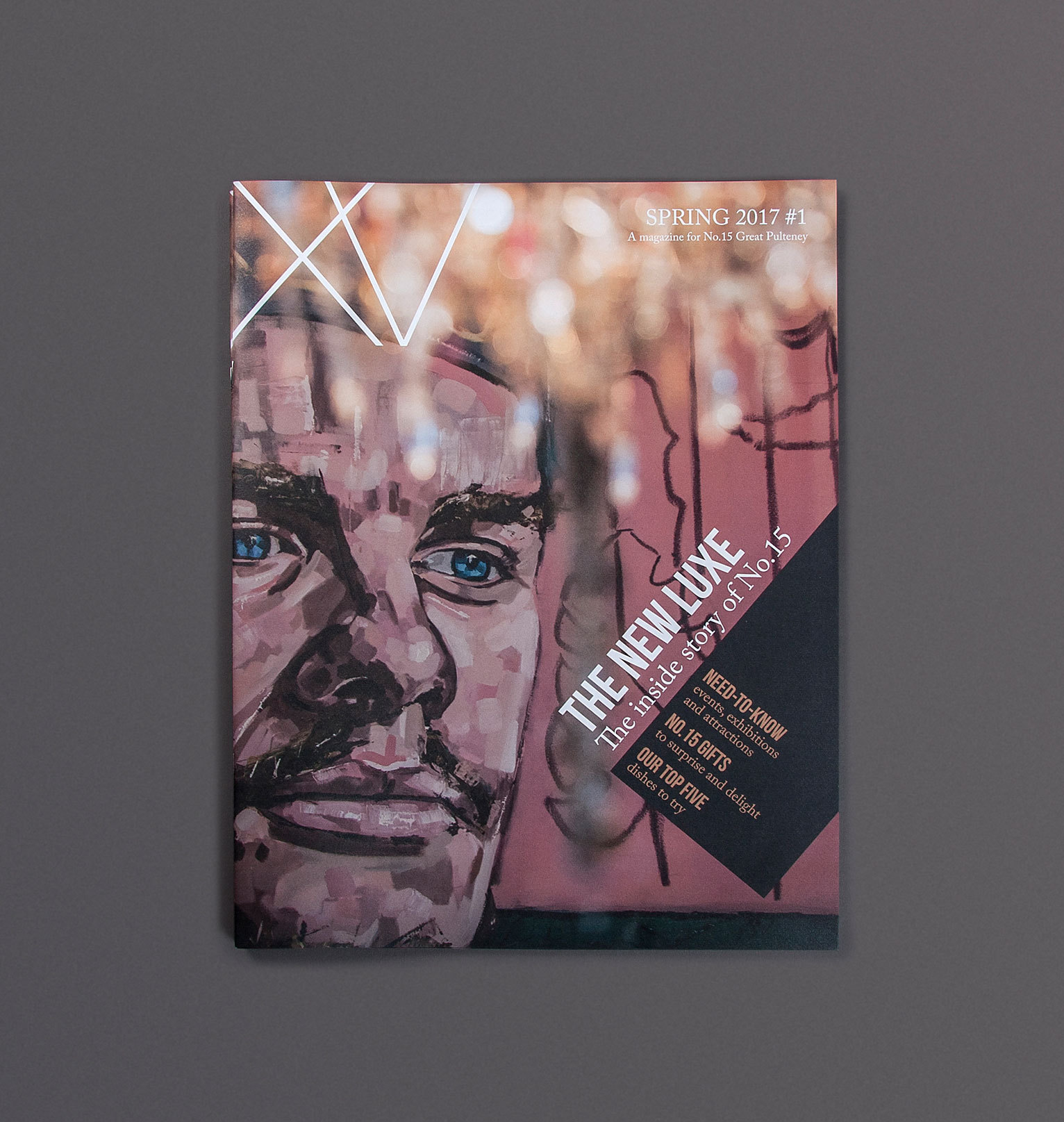 In-house magazine for No.15 Great Pulteney
We're delighted that No.15 Great Pulteney agreed with our proposal to produce their in-house magazine in a large, impactful format. The combination of scale, metallic inks and beautiful uncoated paper, helped to elevate the magazine from standard hotel promo material to something both intriguing and informative.
The magazine details the building's rich and interesting history as well as showcasing the amazing art and décor; from chandeliers made from brass instruments to wall lights made from thousands of pieces of jewellery.
Engaging guests with this stylish piece of print not only adds an extra layer to their No.15 experience but also reinforces the hotel's ethos and ambition. A distinctive magazine for a super stylish boutique hotel. Issue #2 is on it's way.