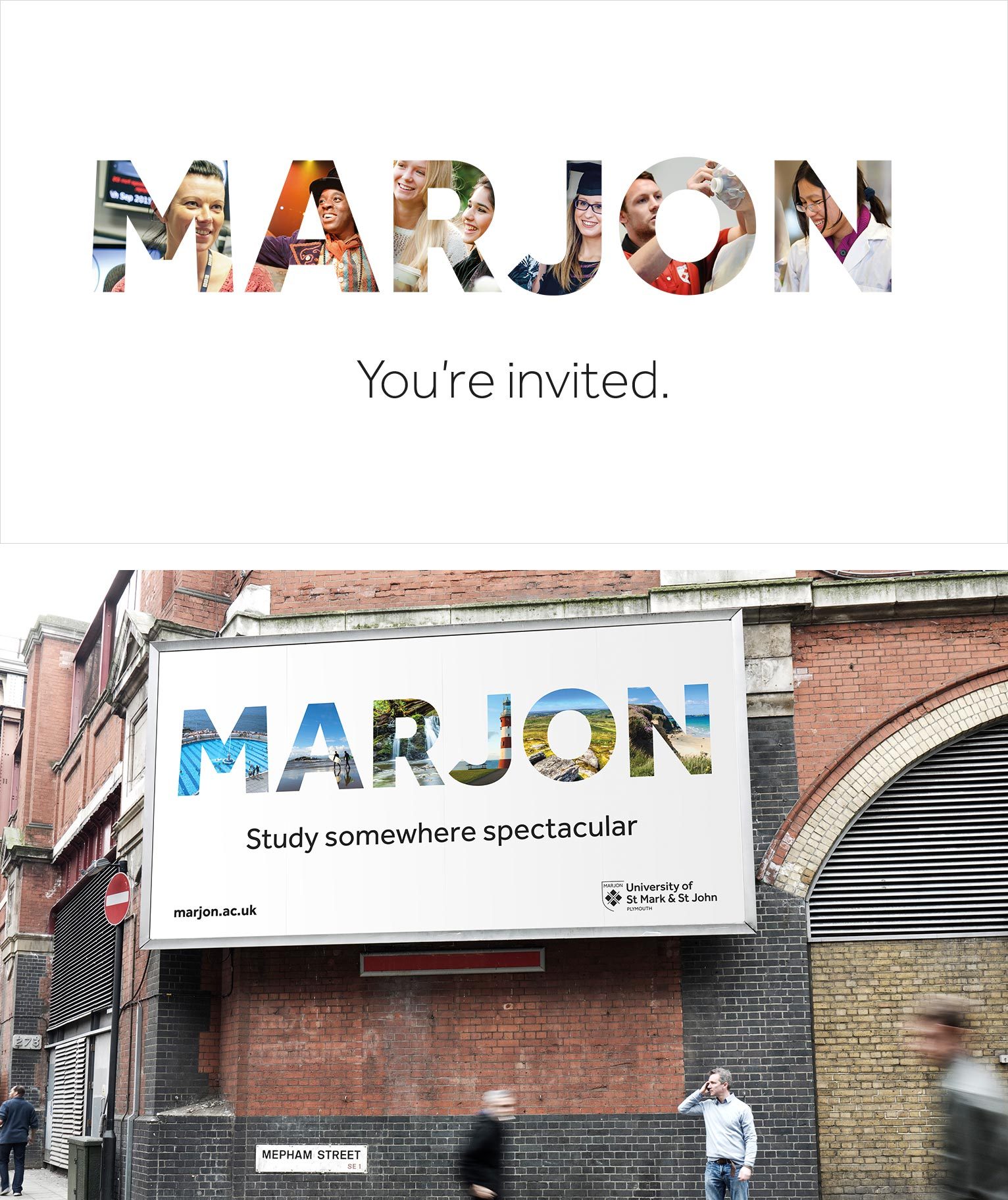 Marjon Shout Campaign
Customer research had identified a lack of clarity regarding the name of The University of St Mark & St John. Locally, the university was known by the abbreviated name of 'MARJON' (a conjoining of 'Mark' and 'John' from the university name) which created confusion with existing students and staff as well as issues with OOH student recruitment.
We grasped the nettle and proposed that 'MARJON' should provide both the focus and the mechanic of the 2017 Student Recruitment campaign. We used a bold and impactful font as the canvas for imagery which articulated the many different aspects of the university. Supported by a emotionally engaging straplines and factual 'reasons to believe', the campaign ran across OOH and digital media, as well as graphics and print collateral for Open Day activity.
The campaign resulted in an increase in prompted and unprompted recollection of the brand, and initial results for Open Days registration has been positive.