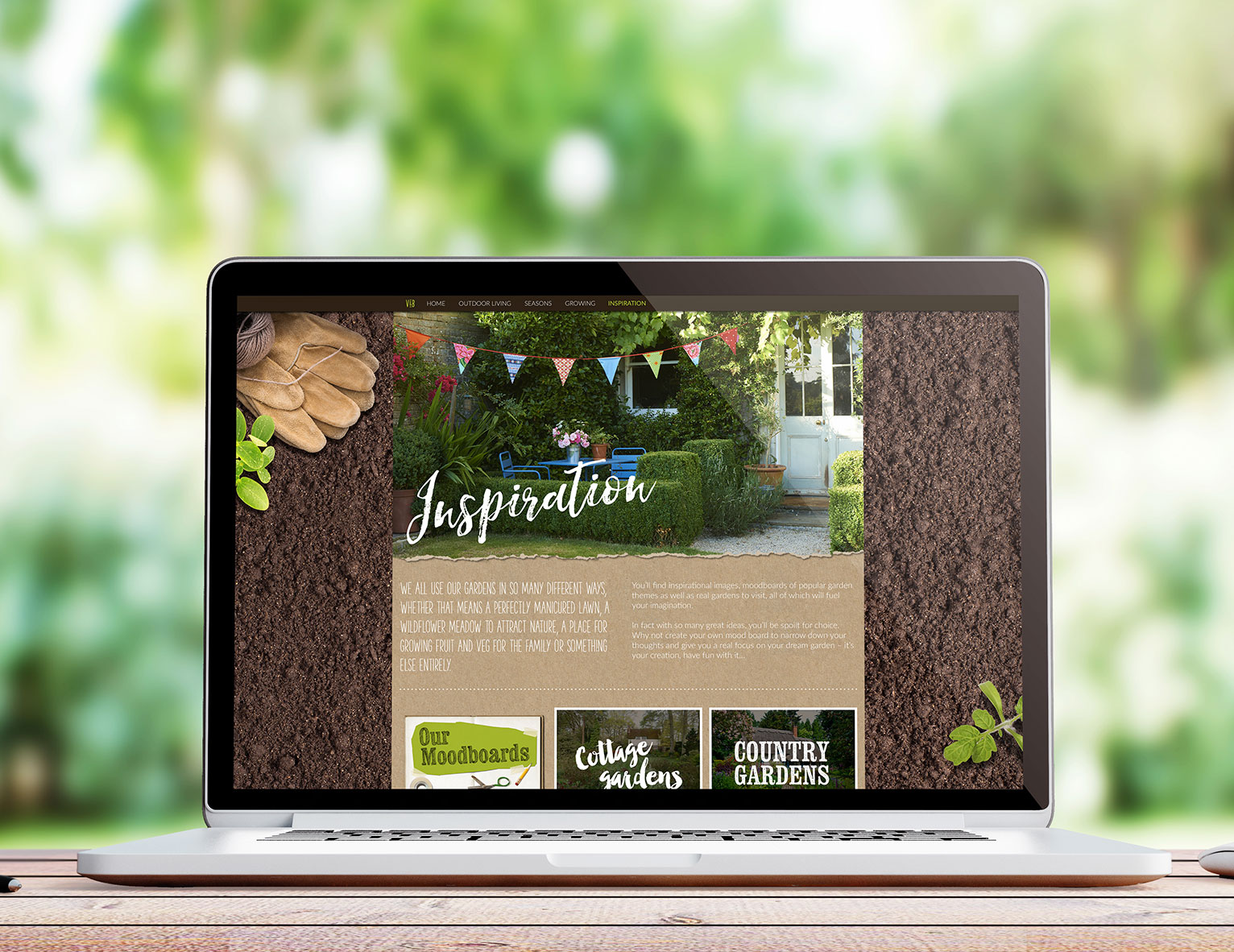 Inspirational website for Verve & Blooma
A fully responsive website for Kingfisher's outdoor living brands inspiring users to get outside and use their gardens.
Full of helpful information and creative ideas, our quirky 'scrapbook' design gives the impression that the website user has access to the notebook of a stylish garden enthusiast containing all the knowledge, hints and tips they had accumulated over the years.
Homespun and handmade cues including torn paper graphics, earthy textures, untreated paper backgrounds and handwritten copy are both informative and attention grabbing.