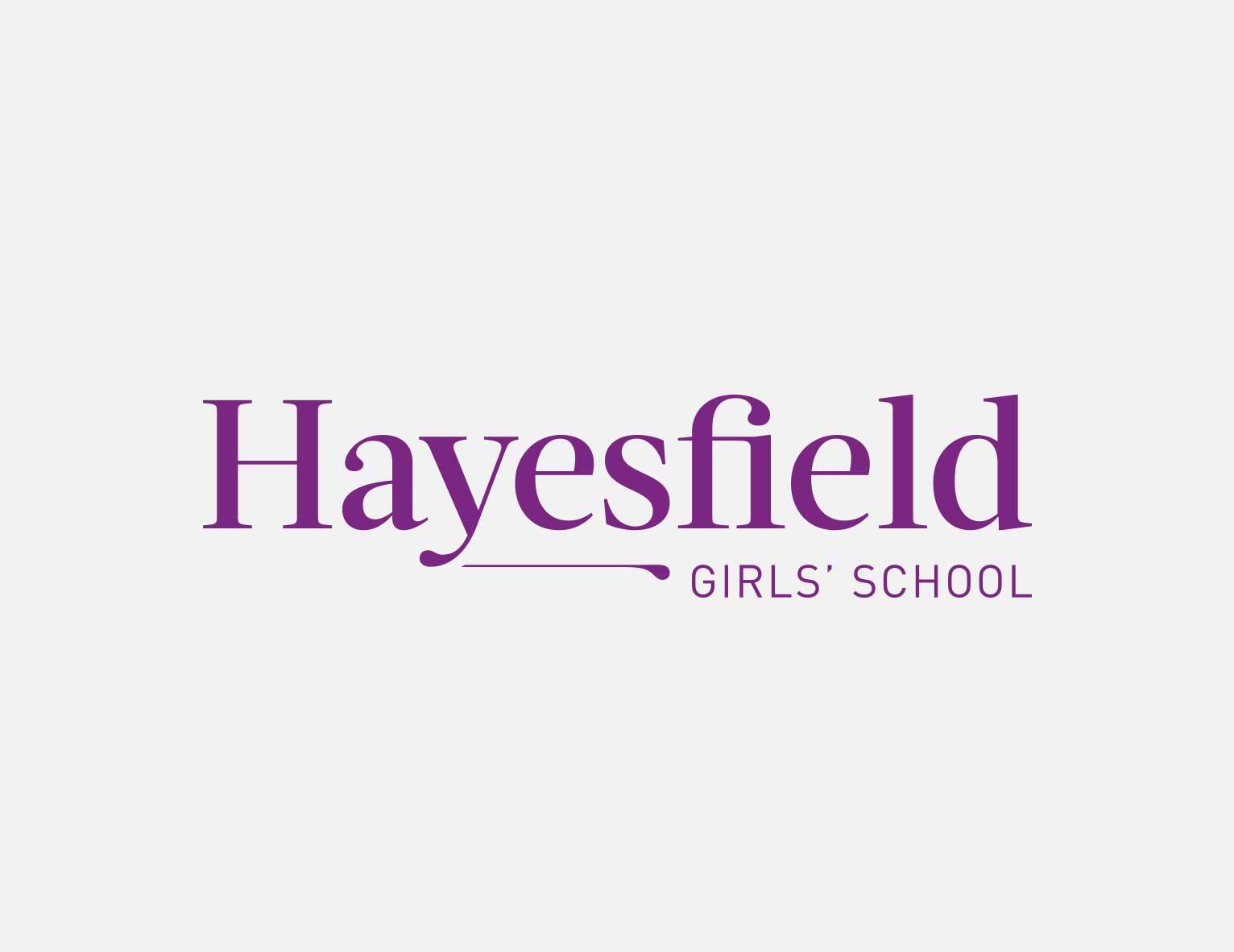 Hayesfield School
A positive identity and vibrant prospectus designed to inspire students and reassure parents.
---
This aspirational and ambitious Bath-based school engaged us to refresh their identity and design the annual Girls' and Mixed Sixth prospectuses. By refining the typography and subtly underlining the 'yes' within the name we reinvented their identity, investing it with an added layer of meaning which reinforces the school's can-do approach.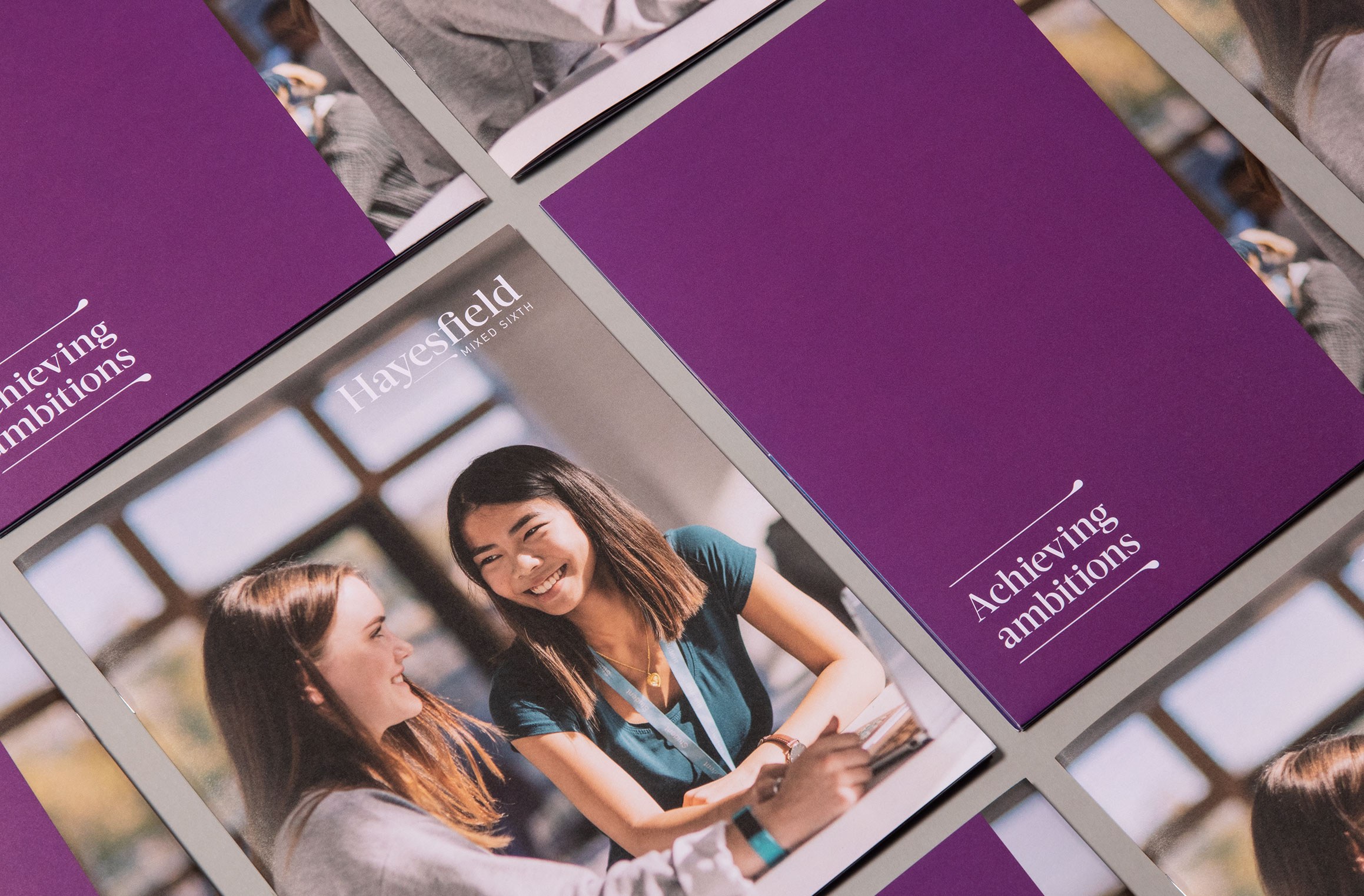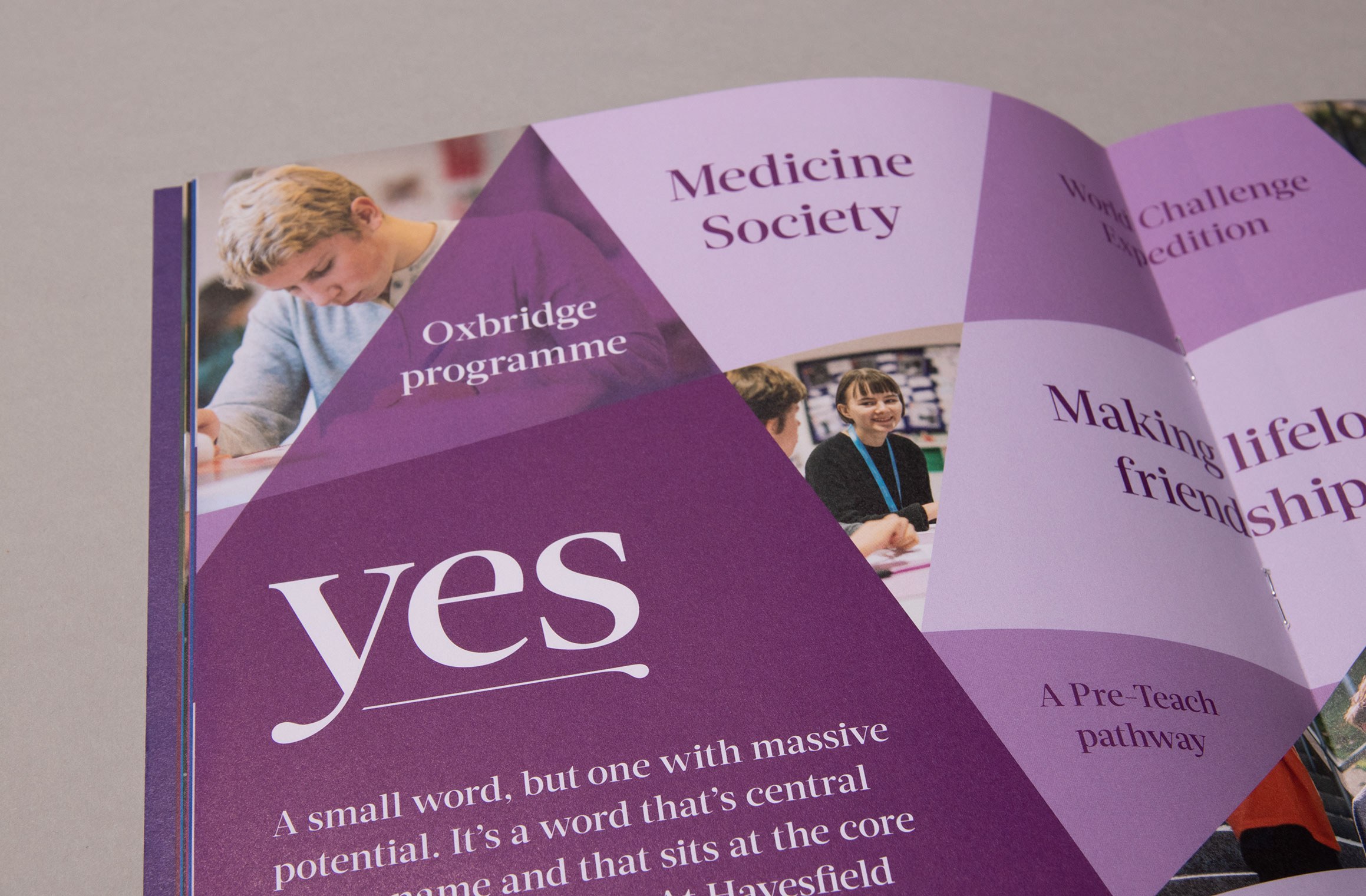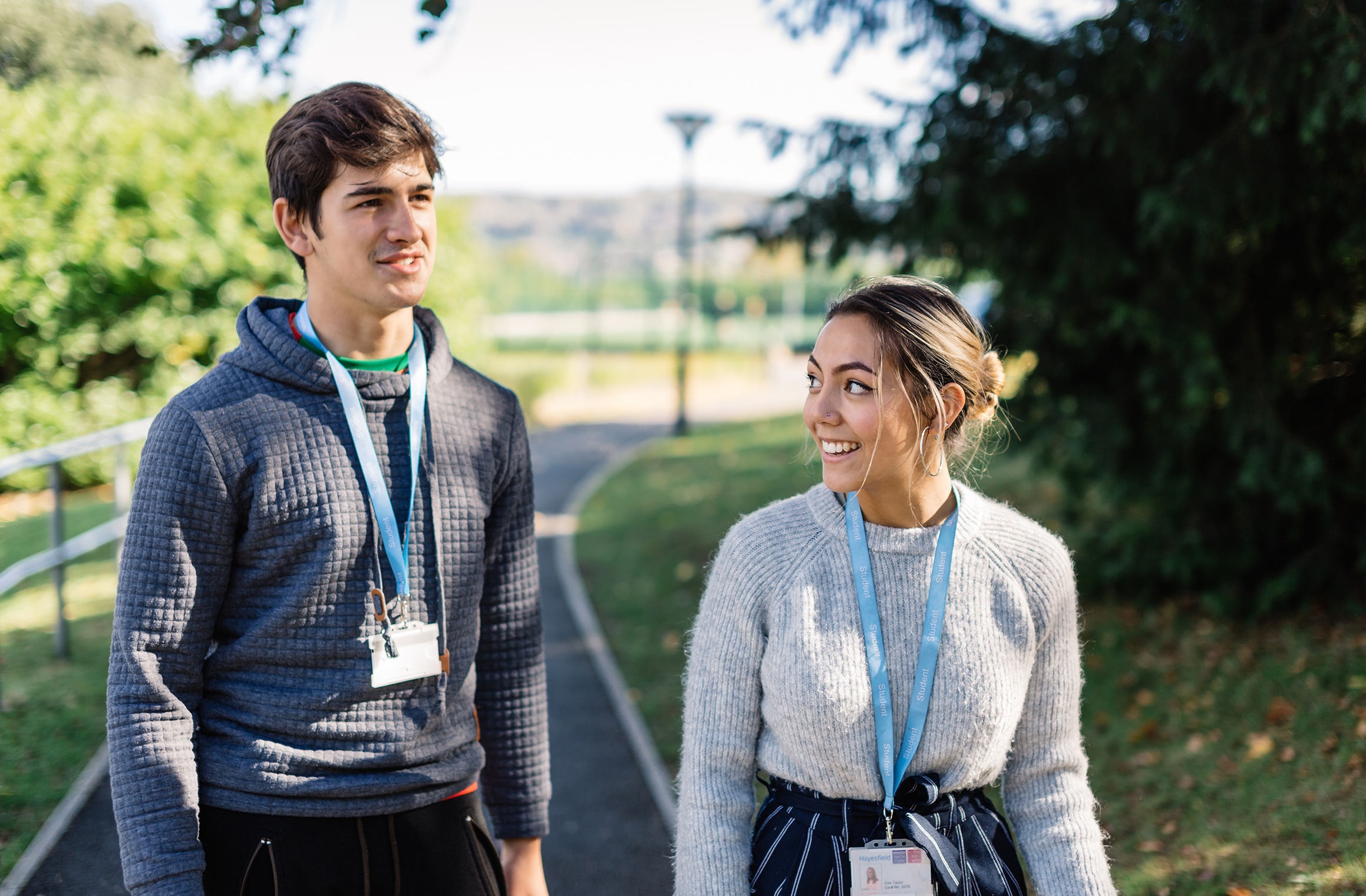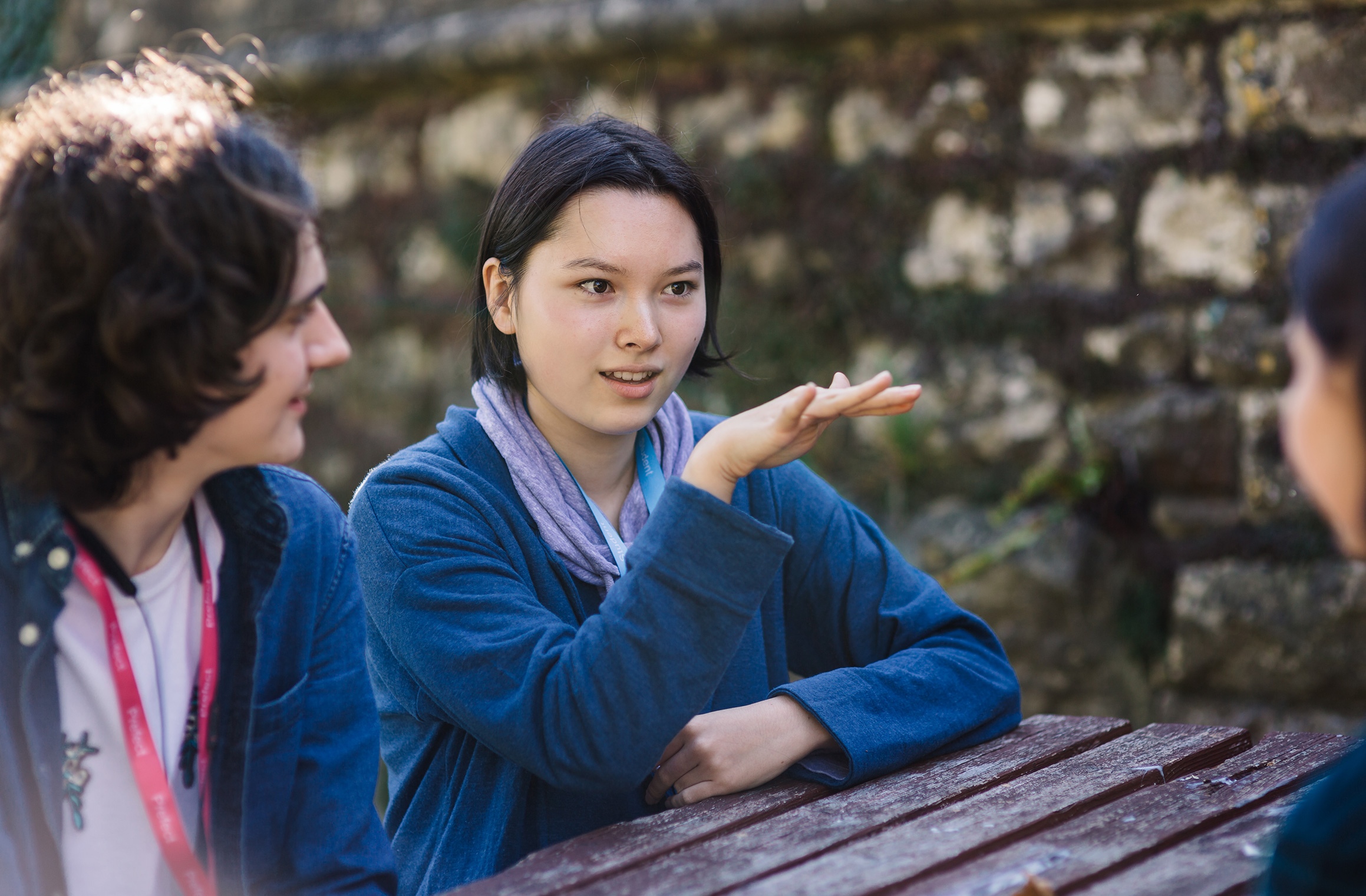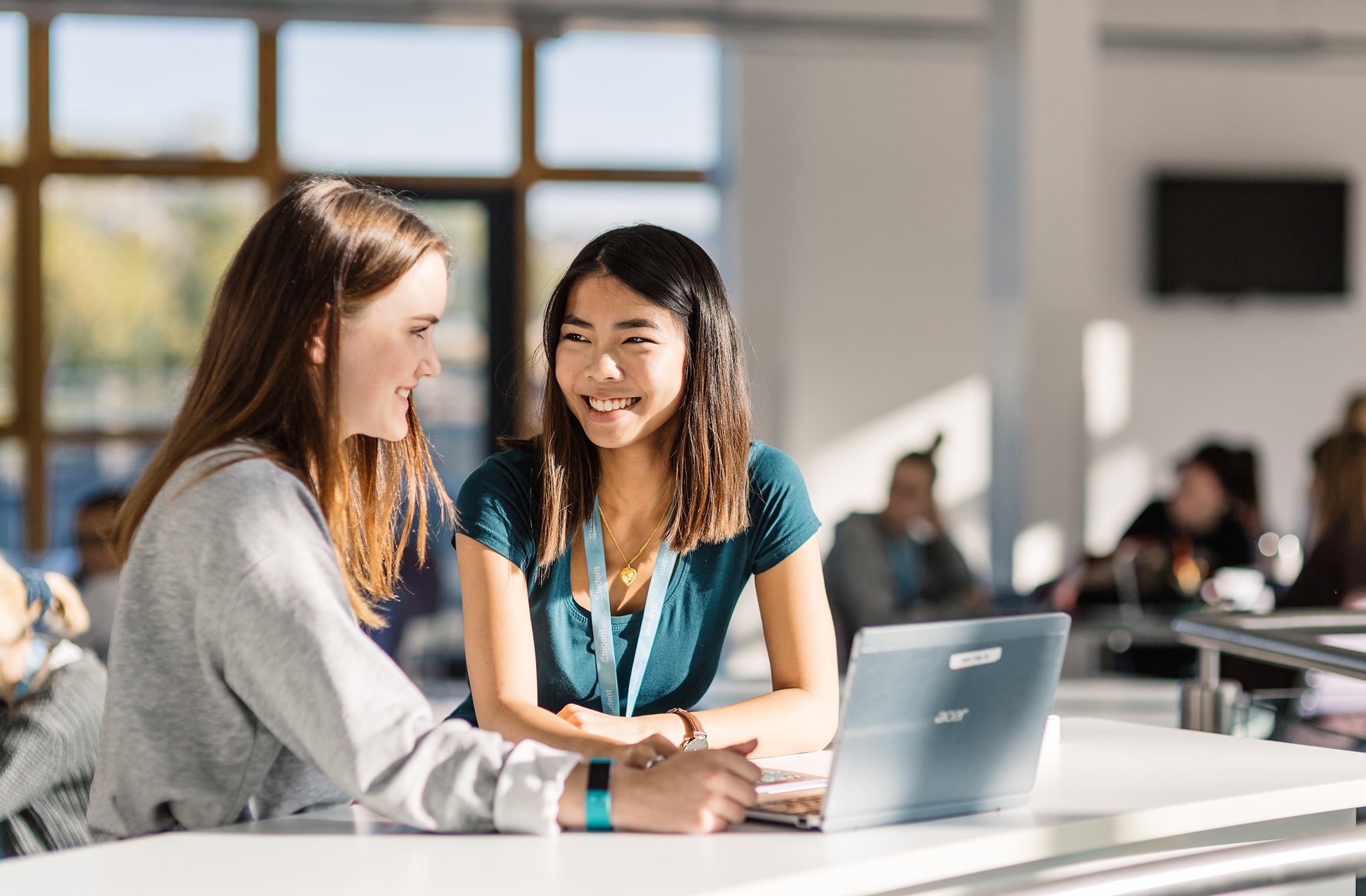 Working with Touchpaper Productions, we captured the human, open and friendly atmosphere at the school. Our brief was a simple one - to shoot the students in their day-to-day environment in a fresh, natural, and engaging way.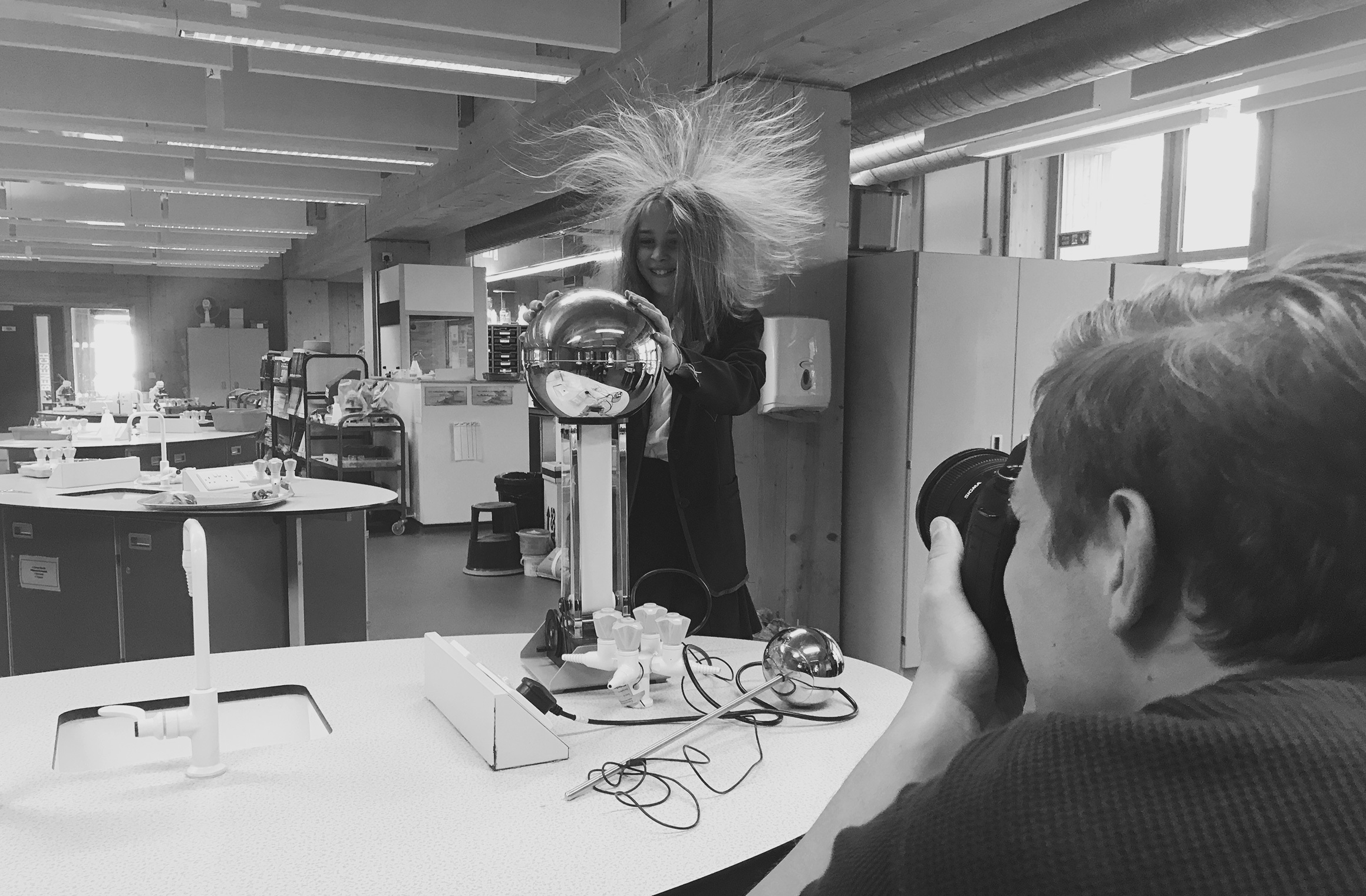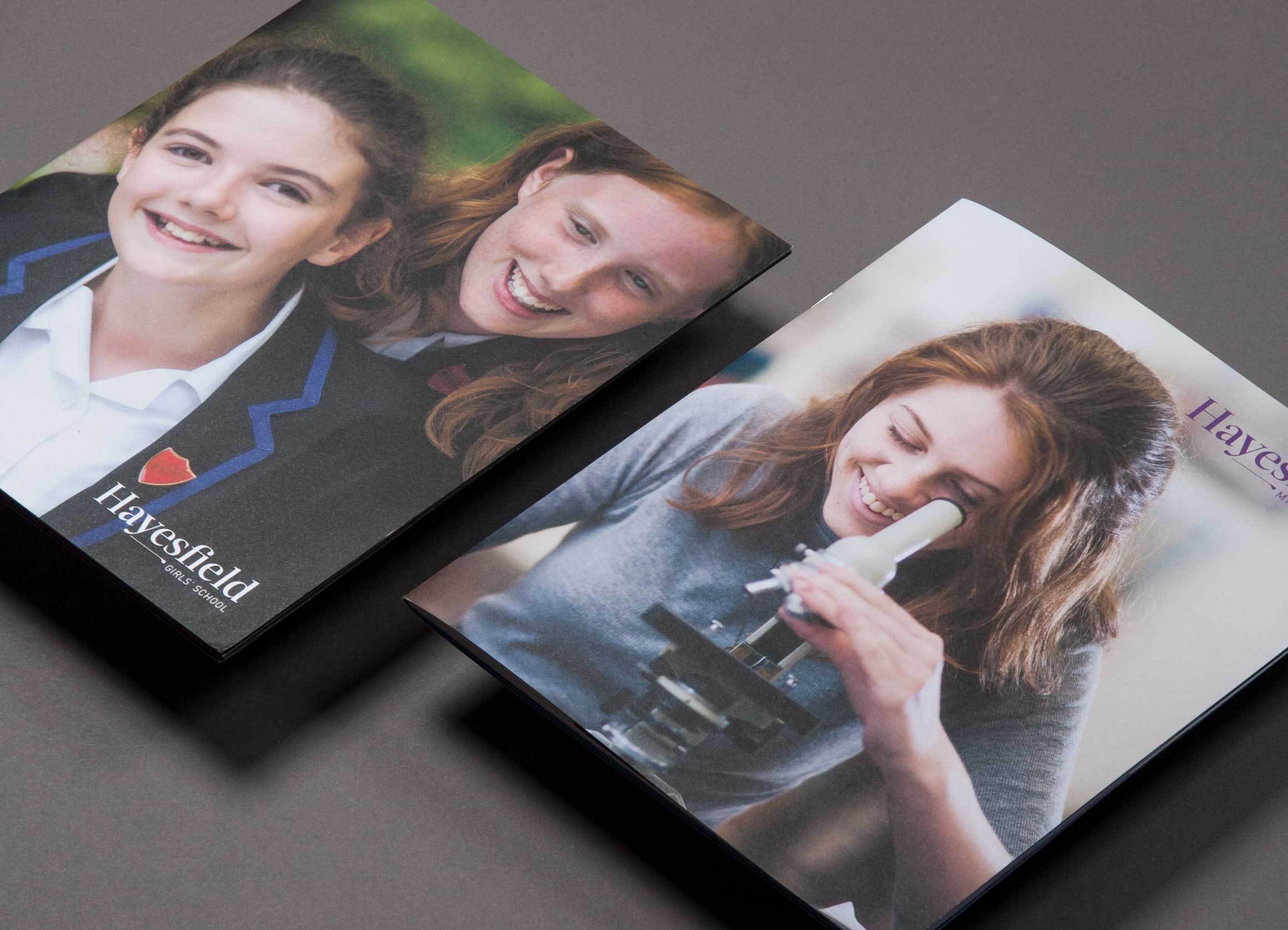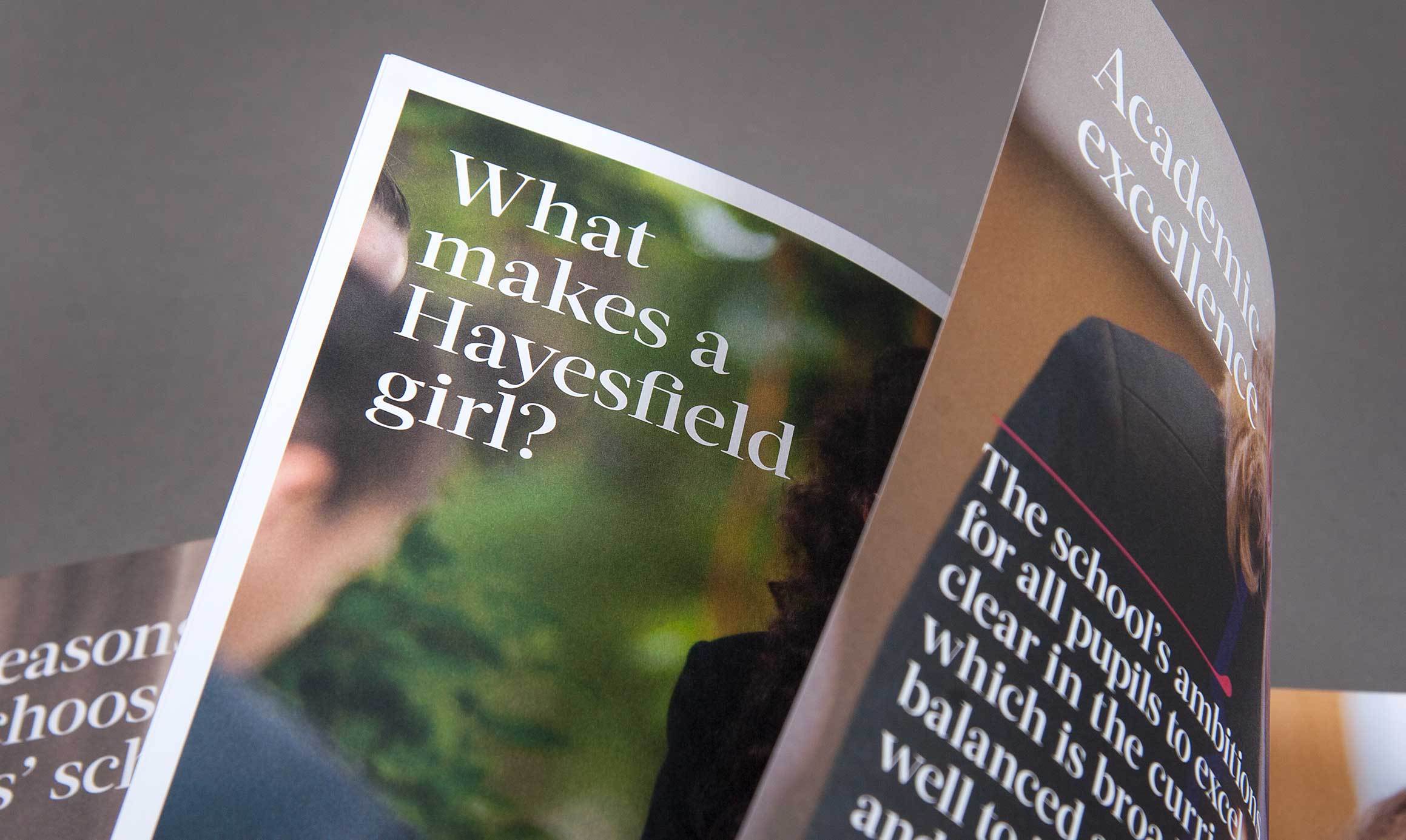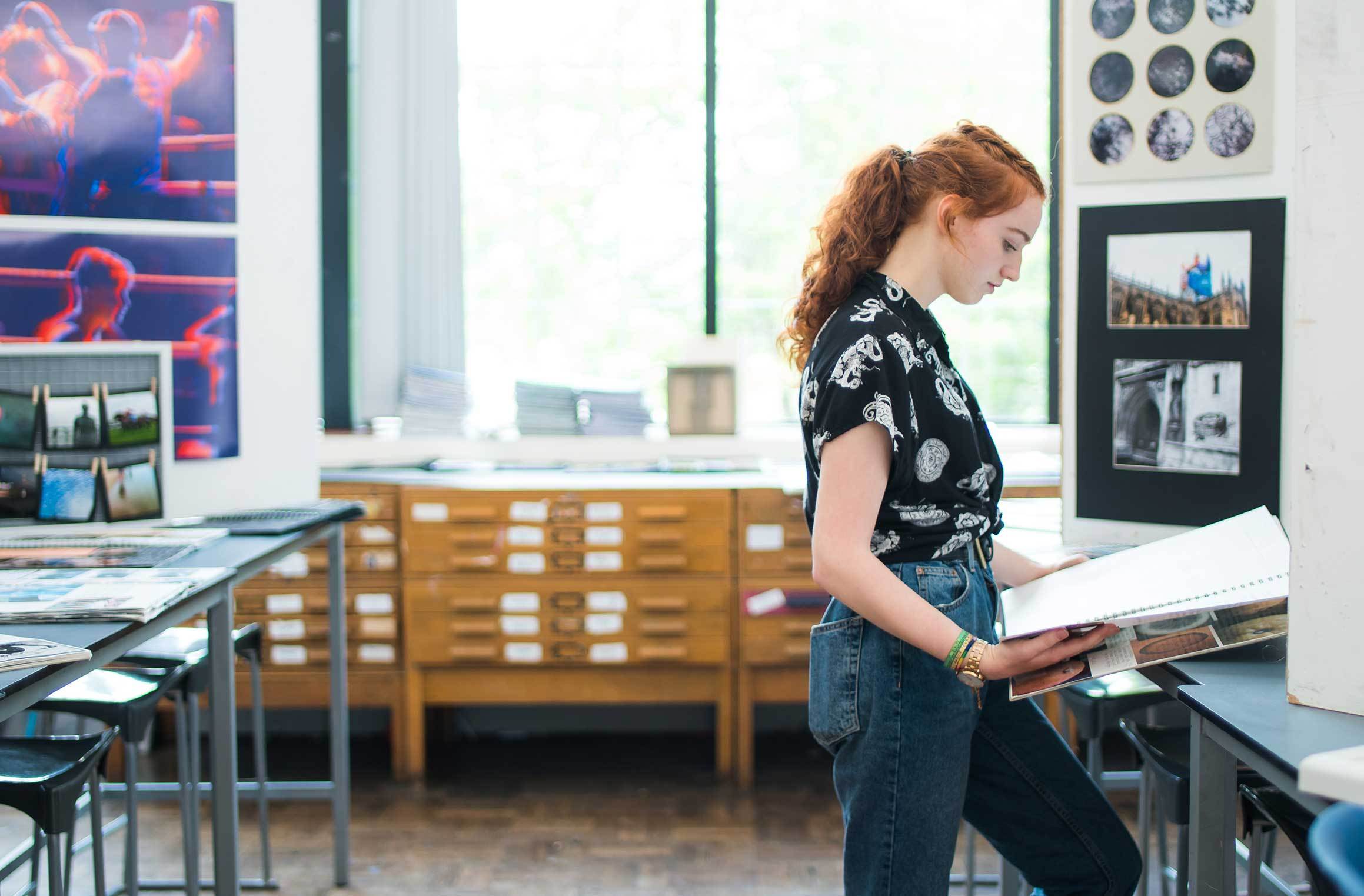 "Both prospectuses compliment each other. The bright colours, vibrant images and fresh feel simply say 'quality in education'. Our students loved them."
Emma Yates, Headteacher