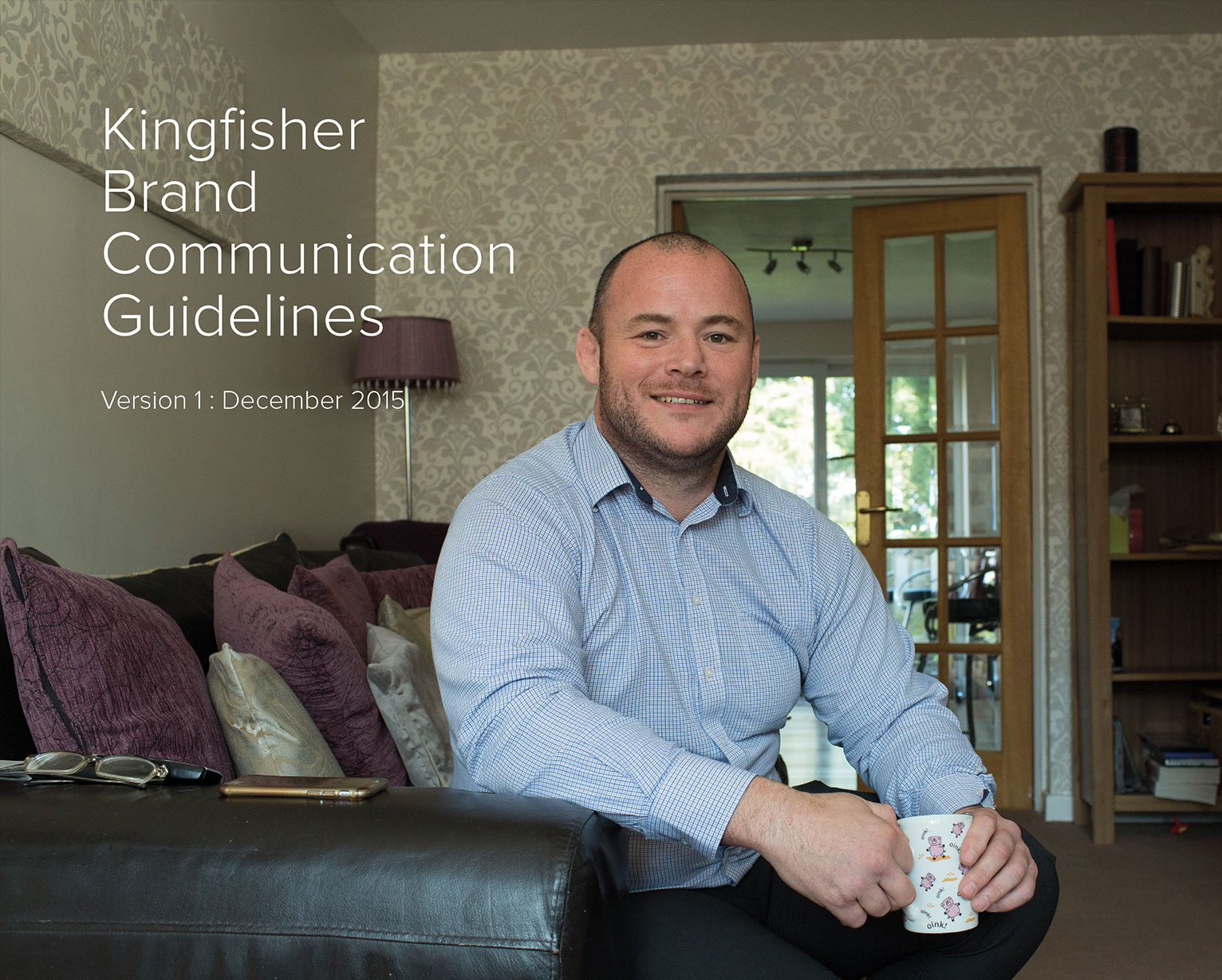 Brand communication guidelines for Kingfisher
This global brand wanted to refresh their brand comm's and as part of the brief we were asked to inject a little more personality. We came up with a simple graphic system which plays with colour and embraces texture. Combined with the introduction of a hand crafted font it had the desired effect resulting in more visually engaging collateral.
And to make sure this could be rolled out successfully, we created a concise set of guidelines.