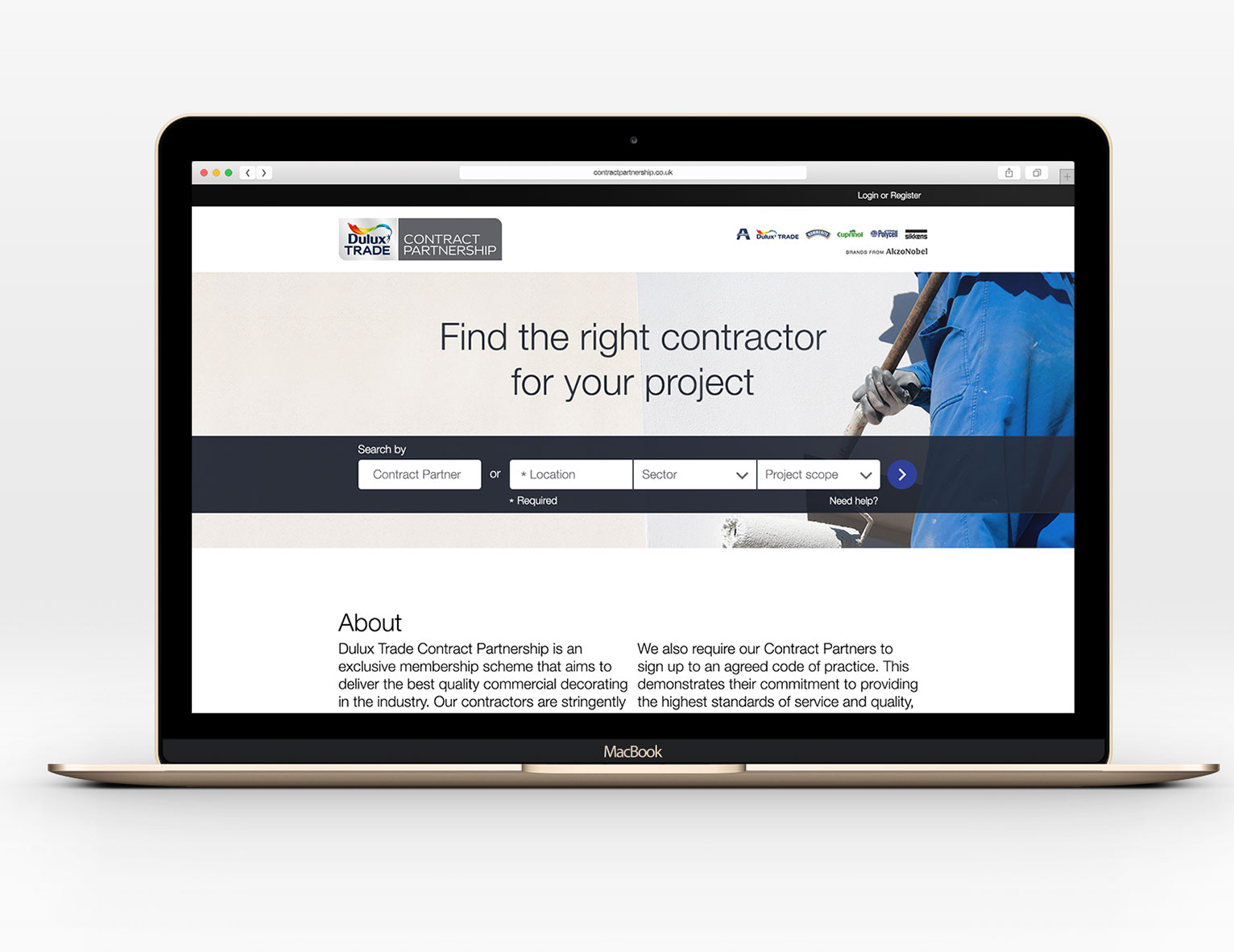 Multi-user CMS enabled website for AkzoNobel
Designed to help project specifiers find the right Dulux Contract Partner for their project, as well as allowing Contract Partners to showcase their businesses, this complex site provided CMS access to over 250 Contractors, comprehensive analytics and an easy to use geo and specialism-focussed search and 'Invite to tender' functionality for end-users.
Apart from all the structural and coding aspects (developed by our good friends at Rally), we designed the styling and developed the UX for this functional and on-brand website.
As with all successful painting projects, it's not just the finish... it's as much in the preparation!